Client Testimonials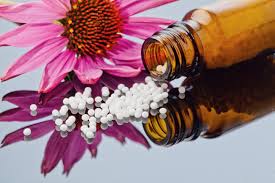 Please read more my Client's testimonials and Recovery Stories
on my Homeopathy For Women website
_______________________
Antibiotics Avoided After ER Visit In a Father of Two
"Last week my husband was overcome with debilitating lower abdominal and testicular pain. After being told by the ER doctor that he would need antibiotics for an infection, we immediately began working with Kari so he could beat the infection homeopathically instead. And sure enough, with Kari's amazing guidance my husband was infection and pain free within a couple days...WITHOUT USING ANTIBIOTICS! We are so thankful for her help.
written by the wife of the father of 2, Oregon, USA
_______________________
Appendicitis Pain Relieved Promptly In A Teenage Girl, age 15
"My daughter woke up before school with severe appendicitis type pain. She had a very fast onset in the morning and severe throbbing pain. Kari prescribed Belladonna 200C and within 2 doses given in water, over only 15 minutes, she fell asleep and slept for 1 hour. See then woke up and went to high school 2 hours later, pain free and no further pain has occurred. We are incredibly grateful and is our teenager daughter, who avoided a trip to the emergency room!"
Jean, California, USA
_______________________
Autism Spectrum Disorder - ASD
"Kari is wonderful, the best thing that has ever happened to us. Our son's autism issues are now fairly mild, but she is currently helping with violent anger (what a blessing to have help with that!), obstinacy, digestion, and other autism spectrum issues.
She is also currently helping my husband deal with work stress. In addition to being a great homeopath for us, she has also provided some much-needed "family coaching" which has greatly helped bring more balance into our family life. I can't recommend her highly enough."
Ann Everheart, Palo Alto, CA, USA
_______________________
"When I contacted Kari I had been through dozens of doctors of every kind and none had been able to help my son with autism and speech delay. I felt hopeless, but yet I couldn't give up. Kari gave me hope again, that there was a way to heal my son and that it was possible.
She is passionate and driven to help her clients. She is not afraid of the very difficult cases such as my son's, and would recommend her to any one who has reached the end of their rope."
Chantal, MA, USA
_______________________
Autistic Boy's Improvements After DTaP Vaccine Clearing
"Kari, I just want to say THANK YOU for the help you have given my grandson Kiptyn. To see the change and progression he is making is just amazing. I thank GOD everyday for bringing you into our daughter's life and helping our grandson. Through all this with Kiptyn, we have learned so much about our own lives. Thank you again and God Bless!"
Grandmother of a 4 year old autistic and vaccine injured boy, Louisiana, USA
_______________________
Birth Trauma, Colic and Sleep Disorder In Infant
Finding Kari Kindem, Classical Homeopath was the best thing that has happened to my family. I didnít know much about homeopathy, but I was at my witís end with my son, Dillon. He was 8 months old, my husband was deployed, and we were a mess. Dillon was a very colicky baby from the beginning. He was never a great sleeper, he was jumpy at every noise, he didnít like being held or being comforted. He was a very high needs baby. Then at 8 months I hit my breaking point. He just wasnít sleeping more than a few hours at a time, some nights he was up every hour crying. I was falling apart; I was exhausted and feeling like a failure. My support system was limited, and what support I did have had different parenting views than me. My biggest supports were halfway across the country and halfway around the world.
Kari took the time to really get to know us and help us really get to the root of the problem. We had a very long and difficult birth and Kari pointed out that he was still traumatized from birth, something that made complete sense - but not something that any pediatrician would tell you. In addition to helping Dillon Kari also focused on me and getting me calm and relaxed so that I could be the best mom for my baby.
Once we started our treatments, it took some time, but we were new people! I was feeling more rested and less drained. By the time my husband came home when Dillon was 11 months old, we had a new baby! He wasnít jumpy anymore. He wasnít crying when we put him down for naps/bedtime. He was actually easy going and happy!
Kari opened our eyes to the wonderful world of homeopathy. I feel a new sense of empowerment concerning my familyís health. Just today I woke up with a sinus headache and consulted the book that she recommended to me, and after taking the remedy that best fit how I felt, my headache was gone! I highly recommend Kari, we are so grateful to her!
Alicia, mother of 2, Silverdale, WA, USA
_______________________
Birth Control Pill Detoxification Over 12 Weeks by Mom, Age 36
"Thank you so much for giving me - what feels like - a second chance at life. I feel a thousand times better. Thank you, thank you, thank you for turning me back into "a girl." My husband has never known me without migraines, fatigue, and chronic stress. I know he's much happier, too! This terrific experience has given us such excitement and for my son's healing, too."
Mother of a child with autism, Alabama, USA, June 2018
_______________________
Birth Control Pill Detoxification Over 12 Weeks by a Mom, Age 38
Kari has been helping take care of my family and I for over 7 years now. I watched a video about all the side effects and the lasting effects of birth control pills. Since I was only on them for a combined amount of about 3 years and had been off for quite awhile I always thought I didn't have to worry. After watching the video, I felt differently about that and decided to do the birth control detox and am so glad I did.
Within a few days of starting the protocol, I began to sleep much deeper and started to remember my dreams again. I also began having normal bowel movements again. The last 2 cycles that I had is where I noticed the biggest changes. I didn't have the soreness and sensitivity in my nipples the week prior to starting my period that I had been having. Nor did I have the cramping during my period. I would always have to take magnesium to help with the cramping and I didn't feel any discomfort! I also realized that I didn't have any night sweats that I would have off and on the week prior and shortly after my period ended as my hormones were shifting. These changes made me see that the birth control pills were still causing me issues even though I have been off of them for over 10 years!
I am so thankful for Kari telling me about this and her knowledge and expertise! She is a blessing to my family and I and the countless others she has helped. Thank you Kari for all your hard work and continuous studies.
Ashley, Registered Nurse, Mother of 2, Texas, USA, January 2018
_______________________
Birth Control Pill Detoxification Over 12 Weeks by a Mom, Age 49
"I just finished up a Birth Control Pill Detoxification Program with Kari. I am 48 years old, and was on the birth control pill for approximately 6 years in my 20's. During the clearing, I started to feel ďlighterĒ, my energy levels became much more consistent and higher, and my mood leveled out, with less mood swings. I had a few exteriorizations, a few headaches which Kari explained could happen when the hormones were changing, and a little breakout under my nose with a sore on my tongue, but besides those exteriorizations, the detoxification process was easy and painless. Before the clearing, my body started developing cysts in my breasts, as confirmed by ultrasound, and I am excited to see if this clearing will halt or reverse this process!
Susan, Mother of 2, Colorado, USA, November 2017
_______________________
Chalazion (Eye Stye) Recovery with Homeopathy
"My daughter developed a chalazion on her right eyelid from an untreated stye. I tried various natural treatments over the next few weeks, but nothing seemed to help. I was getting concerned that she might need surgery to remove it. I contacted Kari in hopes that homeopathic treatment might be able to help. Over the course of the next month, using homeopathy, we noticed a gradual improvement until the chalazion finally ruptured. It took another few weeks for the eyelid to fully heal. I am so thankful and relieved that we did not have to resort to conventional treatment!"
Katherine, New Jersey USA
_______________________
Chicken Pox - Fast Recovery With Homeopathy
"Let me start by saying that I have two children that are completely unvaccinated. I have been very interested in the homeoprophylaxis program after learning about it last year but it wasnít until my 8 yr old daughter came down with chicken pox this year that I decided to jump on it. I was hoping I would save her 12 year old brother from catching it or if he did catch it, that he would have a more mild case. I have been told by many and read online, that if you catch it from a sibling and/or the older you are, the case is worse.

I contacted Kari and signed up for the HP program and I started my son on the varicella nosode as soon as it arrived. Kari was very helpful in assisting me with the dosing. Twenty one days after my daughter came down with it, he too came down with it. Bummer! However I am so happy with the results of the nosode. My son hardly had any blisters on his limbs or trunk. The worst of it for him was on his face and even still, was hardly nothing compared to what my daughter had. Kari was also very helpful in assisting me with the acute care for him. I am very thankful for Kari'i knowledge and this amazing HP program. Iím only sorry I didnít start it sooner! "
Jessica, Mother of 2, Florida, USA
_______________________
Chronic Respiratory Infections and Whooping Cough in Infant
"At 5 Ĺ months our daughter developed a runny nose and cough. After eight weeks and many sleepless nights I contacted Kari for help. Words cannot describe how appreciative I am of her patience, wisdom and care. Kari is such a compassionate person whose extensive knowledge and willingness to listen endlessly, while I expressed my concerns, helped my daughter and me so much. Kari has always been there when I needed her and had a night plan in-case our daughter had coughing spells during the night. As a parent to an infant this was such a relief and allowed me to focus on our daughterís healing. I truly enjoy working with Kari and plan on working with her for many years to come."
Jill, mother of 3, Madison, WI, USA
_______________________
Developmental Gains in a Toddler
These and other changes occurred for a toddler boy, within just 4 weeks of being on the homeopathic constitutional remedy:
"He is able to sit for a good while and just coloring and play ALONE! He's very independent, not clinging to me at places. Plus heís fine with me leaving. He is very interested in writing now."
Mom of toddler and newborn, Oregon, USA.
_______________________
"One day my usually healthy five-year-old son began having severe diarrhea. Within three hours he had to make three trips to the toilet, complaining of a stomach ache and experiencing large amounts of watery bowels each time. I called Kari and told her my son's symptoms. She prescribed his remedy, which I immediately administered to my son. After drinking his remedy, that was it -- the diarrhea was entirely gone! His stomach ache went away immediately as well.
The following month my two-year-old daughter suddenly developed severe diarrhea. Remembering how well a remedy had worked for my son, I immediately called Kari to see if I should give a remedy to my daughter as well. She prescribed and I administered only one dose of the remedy right away. Just as with my son, the diarrhea was immediately entirely gone. I was thrilled to have been able to stop it so quickly with Kari's help! These are just two of countless examples of the ways in which she has helped our family through the wonderful, seemingly miraculous gift of homeopathy!"
Chris, Mother of 2, Seattle, WA, USA
_______________________
Eczema and Repeating Colds Since Birth
"When we met you, our daughter age 4 had terrible eczema and repeating colds, we have tried many alternative methods and nothing worked. Now we have a beautiful and vibrantly healthy child.
We appreciate your wisdom and your respect for our daughter and for us as her parents. Truly, there is no way to quantify or capture in words the difference you have made. Thank you for helping to heal our child!
Kari takes a personal interest in all of her clients. She is personable, knowledgeable, very responsive and serious about her practice. My family is all much healthier family and we thank Kari for her contribution to our well being! We are so grateful to Kari regarding her involvement in changing our daughter's life forever."
L.M., mother of 2, Philadelphia, PA, USA
_______________________
Hand Foot and Mouth Disease, Girl, Age 5
"I contacted Kari the day after we found out Grace had mouth ulcers from Hand Foot Mouth Disease. She had a rattling cough and sore throat. By the 2nd day her cough had lessened significantly and by the 3rd day her throat was no longer hurting. On the 4th day of treatment, I could barely see the ulcers in her throat. This is great, as I've read it can take a week or so for the sores to go away and she never developed other sores on hands or other body parts.

I'm so thankful for Kari's care and expertise. She has been treating my family for 6 years and I'm always pleased with how fast we recover and that we don't have to use any immune suppressing medications. Thanks, Kari!!"
Homeschooling Mom of Grace, age 5, Texas, USA
_______________________
Grandmother of 7, Age 72 Stops Taking 7 Drugs After Homeoapthy
"Thank you so much for your knowledge, caring, insight and most of all your sharing. I so much appreciate you!"
Grandmother of 7, stops taking 7 drugs after homeopathy, Massachusetts, USA, 2018
_______________________
Homeopath Talks About Kari's Support of Her Own Health
"Kari J. Kindem, CFHom embraces all of what Hahnemann represents in being a dedicated classical homeopath. She comprehends miasmatic theory, how inherited traits predispose us to disease, and incorporates those ideas into practice to treat difficult cases. She also incorporates lesser known homeopathic methods like bowel nosodes, which addresses gut bacteria's relation to disease, along with modern techniques of genetic testing plus multidisciplinary health concepts including detoxification to obtain extraordinary results, all while adhering to Hahnemann Classical Homeopathy.
Kari has a unique ability to advance classical homeopathy into the 21st century by addressing the toxic loads today's clients come to homeopathy with while simultaneously treating their underlying miasmatic predispositions, all under the umbrella of classical homeopathy. I have gained greater insight and made huge advances in my own treatment due to her benevolent advice.
Her info on genetic testing plus an additional focus on vitamin D health benefits prompted me to research vitamin D and further examine my own low vitamin D levels. I discovered there are 2 genes involved with vitamin D production and calcium. Even when living in Miami, Florida with so much sun exposure, I had deficient levels. My father had rickets, caused by a vitamin D deficiency when he was young, in a large family. This suggests that likely I have a genetic issue with vitamin D. Recently, by increasing vitamin D intake, my vitamin D levels went from a severely low level of 12ng/ml to 29 ng/ml, where 30 is moving toward normal and where 80 ng/ml is the recommended goal range provided by the Vitamin D Council. Now I am experiencing increased energy, feeling better overall, my blood glucose also noticeably decreased on occasion along with lessening diabetic side effects of frequent urination and tiredness more often. Vitamin D appears advantageous for preventing and reversing diabetes plus decreasing insulin resistance.
Her work is truly groundbreaking as she successfully alleviates disease and restores health by combining the latest ideas in epigenetics - how environment influences one's genetic expression, with Hahnemann, who integrated the concepts of diet and lifestyle habits affecting overall health into classical homeopathy. Synchronistically, Kari has come to me when I'm am at a crossroads in my own treatment and on her website is says "Let Miracles Find You!" ...she truly IS a miracle!"
Susan, Homeopathic Consultant, New York, USA
_______________________
Homeopath Talks About Kari's Homeopathic Practice
ďI am REALLY impressed at your energy and enthusiasm for doing this work, it's a challenging job and I wish there were more practitioners out there like you.Ē
Dr. Angelica Lemke, Classical Homeopath, California, USA
_______________________
Homeopath Talks About Kari's Work on Complex Cases
"Kari has deep knowledge of leading complex cases to recovery providing homeopathic solutions and also explaining what else needs to be done to remove obstacles to cure.
She employs different homeopathic methods tenaciously supporting recovery through body-mind connection. This approach is especially successful in situation of prolonged need for care including but not limited to hypothyroidism, Crohn's disease, vaccine injury, autism and PANDAS. These sorts of advanced pathologies that are multi-layered and require a multidimensional approach as well as nutritional support where caretakers needs almost as much support as the loved one who is undergoing various treatments."
Victoria Mashevsky, CHom, CCH, California, USA
_______________________
Influenza (Flu) Recovery and Homeopathy
"After a busy weekend, my body felt run-down and I felt like I needed rest. I had body aches, burning eyes, chills, and felt very tired. My fever was up to 101.3. I felt like I was coming down with the Flu and my 5-month old had a positive flu test from her pediatrician so I contacted Kari to begin treatment. After following her prescribed remedy (Gelsemium) my fever immediately went down and I was able to rest comfortable. I continued dosing until I had no more symptoms.
At 5-months old my daughter was running fever (99.7) consistently for several hours. She had a runny nose and was just not herself. I had Hylandís Tiny Cold Tablets on hand so I followed the instructions for dosing and gave them to her. We called the pediatrician and got an appointment but by the time we got there her fever was already gone and she was back to herself. She tested positive for the flu and we were offered Tamaflu, however, even my pediatrician said she wouldnít give it to her at such a young age. This homeopathic combination of several remedies really helped lessen the symptoms of the flu."
Mother and Baby, Louisiana, USA
March 2016
Influenza - Successful Recovery and Prevention In a Family
"When we returned from Mexico, my youngest child, promptly got sick a couple of days later. Fever, throwing up, and generally unhappy. I dosed everyone else with Arsenicum album, based on the tip you gave me awhile back. NO ONE ELSE GOT SICK. Way cool! THEN, this past Sunday, I had been visiting some hospitals, and when I came home, I started feeling really sick. My stomach became very tender and swollen, and I felt like I was going to throw up. So I dosed myself with Arsenicum album and went to lie down. Within 45 minutes, I was back to normal. Everyone else in the house got a dose of Arsenicum, EXCEPT my husband -- who woke up in the night with terrible diarrhea and was sick for the next day. Since that time, not one other person has gotten sick. I did feel like I was coming down with it again a couple of days later, so I took a chance and dosed myself again -- symptoms went away, and I'm fine.
I cannot tell you how AWESOME this is. The stomach bug is the one thing that I've never really had any success preventing. Thank you, thank you, thank you! You saved our Christmas break!!"
Mother of 3, Oklahoma, USA
January 2017
_______________________
Lymph Node Swelling and High Fever
"Kari is a gifted and caring homeopath. My 11 year old came down with a sudden high fever of 104.5 over the weekend along with lymph node swelling in the neck, which was initially suspected to be Mononucleosis. Over the weekend I had no choice but to administer Motrin, which brought on a bad cough and the high fever of 104.5 every 6 hours. On Monday morning, I contacted Kari who responded promptly with the right remedy and worked with me throughout the day until the fever broke. When it returned again in the evening she broke it again with a different remedy that was indicated based on the new symptoms. During the first day and night when things were rough, she was in constant contact via email and phone to support us. On Tuesday, my daughterís fever was gone. Kari started my daughter on what she thought to be my daughterís constitutional remedy based on her strong emotional symptoms, and this cured both the cough and the rash that accompanied the fever in a couple of days. My daughterís blood test for mono came back negative. However the viral infection was quite a strong one, and without Kari's great homeopathic insight and support, it could dragged on for a couple of weeks. Kari put my daughter back on her feet in a couple of days with the right remedies given at the right time.
Although we came to Kari for acute care for short duration, she has been very caring. She looked beyond the current acute and suggested what my daughter may need down the line based on her current emotional symptoms. She shared very good information on testing for vitamin deficiencies and addressing them. I will definitely use Kari again for my family and highly recommend her."
Mom of 11 year old girl in East Bay, CA, USA.
_______________________
"Seemingly out of the blue, I got up one morning to find a few spots of hives on my arms. Within a few hours, they spread all over my body. Using the book Kari recommended, we found the remedy that fit my symptoms best, and within 24 hours, the hives were completely gone.
During the hives episode, I was also dealing with a bad sore throat, but over the next few days, it decreased in severity. A week after the hives, the sore throat flared up again, and I was diagnosed with strep throat. A couple remedies cleaned up the strep within about 4-5 days.
The day after I was diagnosed with strep, my ear drum ruptured as a result of an ear infection, which was a side effect of the strep infection. After a couple remedies and nearly two weeks during which my ear was constantly draining blood and puss, we discovered that I also had mastoiditis. To this point, my symptoms had hardly improved. However, once we determined that the root problem was mastoiditis, she worked me through a few more remedies that slowly but surely pushed the infection out and healed the ear drum. By the end of about 2 months, the drainage was completely gone and within 3 months the ear drum healed.
It was a blessing to have Kari's determination and insight to help me through strep, an ear infection with a rupture, and mastoiditis. I would not have been able to be antibiotic-free if she hadnít been there along-side me the whole time. Kari was faithful to the end even when it was her off time (over Christmas)!
Amber, 16 year old teenager, Illinois, USA
_______________________
"This is the first 3 days out of 4 in the first week of

taking zero pain med

s which is the first

since early 2013

!"

Adult with chronic migraines on daily prescriptions for over 3 years, California, USA

_______________________

Mother Of One Talks About Vaccine Dangers

"Thank you so much for all of your help making me aware of vaccine danger! I really appreciate it more than I can ever express!!!

Professional Mom of 1, Louisiana, USA

_______________________

"Iím very thankful for your care and support for our daughter and me and family. She has made progress. Personally for me, I know I couldnít of make it through certain situations without your support and guidance. Thank you, thank you!!! I really appreciate you Kari! You got me through my toughest times."

Mom of a 4 year old girl diagnosed with autism, California, USA

_______________________

Mother Of A Teenage Son with OCD and Intrusive Thoughts

"I have sincerely enjoyed working with you. I appreciate how devoted you are to your patients! I felt like you were by my side every step of the journey. Thank you!!"

Mom of Teenage Son with OCD and Intrusive Thoughts

_______________________

Mother Of A Teenager With Gardasil Vaccine Injury

"There are no words to appropriately express my gratitude for your presence in our lives. I will forever be thankful for the knowledge, care and dedication you have given my family. I will always look back at 2017 as a turning point in our lives. Thank you from the bottom of my heart for your expertise, care and support."

Professional Mother of 4, Washington, USA

_______________________

Mother of Four Talks About Her and Her Children's Homeopathic Care

"Thank you so much for your devotion to our familyís healing. I will be forever grateful. I am also grateful for the acute knowledge Iíve gained from you as well. I feel more equipped to help acutes that come up. Iíve learned so much and so appreciative of your help. I am so much better now that my kids are doing better. It is like a huge weight has been lifted. I couldnít have survived such a dark time without you. I feel more powerful in that I have remedies and knowledge to use when we have a bumps in the road. I could never thank you enough for that. You have a wonderful gift and I thank you for sharing it. "

Homeschooling Mom of 4, Nebraska, USA

_______________________

Mother of Two Talks About Homeopathy and Empowerment

"I just want to say that you have changed my life. You have educated me, challenged me and most importantly empowered me and my family. I still struggle with some fears of illness but I have also gained the confidence to assess a situation and feel as though I can handle it instead of looking solely to allopath to solve an issue. I hope your clients show you the appreciation and recognition you deserve.

I plan to stay on this road to wellness. I have a whole new perspective after working with you. I just cannot express my gratitude for the support and knowledge you have shared while I have worked with you. I am going to keep moving forward when it comes to my health and that of my family.

A lot your work involves changing perspectives and habits that challenge mainstream approaches to health and wellness. But you are changing lives and educating others which so important. Your passion and dedication shines through in what you have chosen to do. And most importantly, you have a big heart and a kind spirit."

Alana, Mother of 2, Maryland, USA

_______________________

Mother of Two Talks About Her and Her Children's Homeopathic Care

ďI want to thank you so much for all of your support and hard work. I have learned so much from you. Thank you again for everything you have done for us."

Mother of 2, Minnesota, USA

_______________________

Mother of Two Talks About Her Homeopathic Care

"I have Asperger's, Fibromyalgia and have had multiple health issues my entire life. As part of my son's treatment, Kari placed me on a basic remedy for energy and well-being. Already over about 2 months, I literally feel better then I have in my entire remembered life. I have Energy! And more importantly for my kids anyway, I have patience. I can't wait to see what the rest of this program does for me and my family!

Mother age 36 of 2, ages 11 and 12, Florida, USA

_______________________

Mother of Two Talks About Her Family's Homeopathic Care

"Kari is the type of family homeopath we have always wanted. She is quick to respond to our acute cases and has been right on target in prescribing remedies for our entire family. Kari was instrumental in helping my baby (as well as myself, my husband and our 4 year old) recover from influenza. We are so grateful for her wisdom, support and care and happily recommend her to anyone in need of an excellent homeopath!"

Kalea, Mother of 2, Oregon, USA

_______________________

Mother of Two Preschoolers with Frequent Acutes

"We are very blessed to be working with Kari. She is everything a parent would ever want in a healer. She cares and takes the time beyond anyone I have ever seen!!!! I no longer have to guess what remedy my son is supposed to be on...no longer have to guess when to dose...no longer have to guess if what we are seeing on the remedy is a good thing and why and what may happen next...she explains it all!!"

Mother of 2, Maryland, USAĒ

_______________________

Mother and of Three and School Teacher About Her Family's Care

"I am extremely grateful to work with you. I appreciate your knowledge, understanding, caring, and kindness. Thank you for always listening and finding, making the space and time for my family when we need your care."

School teacher and Mother of three, Wisconsin, USA

_______________________

Mother of Three Talks About Her Family's Care

"I am truly thankful for all your help with our family. I have learned, and continue to learn so much from you!"

Homeschooling Christian family of 5, all treated with homeopathic medicine for 2 years, Michigan, USA

_______________________

Mother of Three Talks About Her Family's Care

"I'm so grateful to have met you and thank you for all the emotional support and personal connection I've had with you."

Mother of three, Pleasanton, CA, USA

_______________________

Mother of Four Talks About Her Family's Care

"We appreciate your guidance and how quickly you respond and help us in our illnesses! We have been truly blessed by you!"

Homeschooling Mom of four, family of 6 - all treated with homeopathic medicine, Wisconsin, USA

_______________________

Mother of Seven Homeschooled Kids Talks About Her Cure From Insomnia!

"Taking Coffea 200C at bedtime has given me the best sleep I've had in the past few years. Even if I wake up, there is no restlessness, I just fall right back into a peaceful sleep. I am having dreams again also. I wake in the morning refreshed and ready to go!"

Jan, Homeschooling mom of 7, Nebraska, USA

_______________________

Mother of Seven Home Schooled Children Talks About Her Homeopathic Care

"What a blessing you have been to our family! So much has happened and changed in our lives since Kari J. Kindem has been a part of our family both mentally and physically especially all the water bottles with spoons poking out all over the house. We are all indebted to you for all the wisdom, knowledge, time, and energy that you have blessed us with!

Thank you so much again for all of your tender care for our family. I am forever grateful for homeopathy and what it has done for us and look forward to seeing how it continues to change our lives and the lives around us. I donít think there is a week that goes by that we arenít helping someone out with a remedy in one way or another. What a blessing.

May God richly bless you with wisdom as you continue to reach out to all who are in need!"

Lisa, Mother of 7 Homeschooled Kids, Illinois, USA

_______________________

Mother of Seven Home Schooled Children Talks Her Own Care

"Kari has done amazing things for my life and for my family over the last 4 years! I came to her 4 years ago very weak and fragile after suffering with a chronic bowel disorder for two years prior not knowing what to do or where to go next. She was very gentle, kind, and patient with me. She worked with me little by little with remedies, supplements, persistence, and encouragement!

Kari never gave up on me! She was my hope when I didnít think I had a chance; my biggest cheerleader! Slowly but surely, over 3 years we were able to get to the point where I felt stronger and confident to say that I could function well enough to make it on my own. Homeopathy took me to a level of healing that I could NOT get with diet, doctors or other natural health providers alone. Kari explained everything she did and why she was doing it, and she was able to convey with the simplest terms through analogies.

It has almost been a year since Kari and I finished my program with her, and I can most confidently say that it has been well worth every bit of time and money that was invested. I have continued to grow stronger and healthier and in fact, am even training for a half marathon this fall. I still have to be careful with my diet, but am able to do whatever I want to without struggling physically.

This would not even be possible if it werenít for Kari tenacious and determined spirit for making me well again. I am so grateful for the work she does and continues to do!

Thank you friend! You have forever changed my life and my families' for the better!

Mom of 7 Homeschooled Children, USA

_______________________

Mother Teenage Son, Age 17 Recovered From Gardasil Vaccine Injury

"I appreciate all the support you have given me, my son and daughter this past year. You have gone above and beyond any care taker I have ever worked with. I will forever be grateful for all you have done."

Christie, Mom of 4, Washington, USA

_______________________

PANDAS In A Boy With OCD And Rage

"Thank you Kari for all that you have done for our family. Even though I'm always looking for something in him, our life is MUCH more peaceful .

We can navigate through our days with much less stress, I am able to leave the kids and not worry as much. He is able to recognize when he is getting sick as well as treat himself when I'm not around. I prayed this day would come. I'm still reluctant to say he is "cured" because it doesn't seem real most days that this nightmare is behind us.

I hope and pray it stays this way. You have talked me down so many times in my depth of despair. You told me you would save my child and you did. I pray for all those suffering from this disease find their way to homeopathy.

No words will ever be enough. May God Bless you and your family always."

Gina, professional Mother of 2, Canada

_______________________

PANDAS Progress in Boy, Age 9 with Angry Outbursts

"He came to work with me over his lunch today and worked with four kindergarten children with behaviors. He was extremely patient, taught them how to make paper airplanes. He helped each one of them and went step by step. He loved it and they loved it. It was a big moment for me. This was my boy! Was truly wonderful! Thank you Kari!!!"

Mother of Two, Canada

_______________________

Post Surgery Recovery Speed for Football Athlete

"He's doing quite well. So much so that at his last check up last week, his doctor estimates he is 3 - 4 weeks ahead of schedule with his recovery. He was very good about following your instructions and I've got to believe it had something to do with it. Thanks for all your help."

Father about his son, a Division I Football Player, Florida, USA

_______________________

Rheumatoid Arthritis in Middle Aged Woman

"Kari is a wonderful practitioner, and I feel very blessed to have her as our homeopath. While she had made it clear from the beginning that it was going to be a long road to recovery, I am encouraged and thankful that I and my daughter are doing much better. I have a lot of confidence in Kari's skills and commitment. She is very compassionate as well. So much so, that I have referred my childhood friend, who is very ill to her."

Marie, Huntington, NY, USA

_______________________

Swine Flu Cure in a Toddler

"At 18 months of age, our son contracted H1N1 (swine) flu from my wife, who was exposed to an infected co-worker. His onset of symptoms was rapid and included significant lethargy, a slight cough, and fever. Once his illness was confirmed by lab test to be H1N1, we contacted Kari for acute care. Apart from being an excellent listener, she patiently took the time to provide us with detailed instructions on how to prepare and dose all remedies. At the height of his sickness, our son's fever reached 103.4įF. Within 40 minutes of administering the appropriate remedy, his fever went down to 100įF and never spiked upward again. The next day, fever was gone and our little boy was back to acting like his normal energetic self again; we could hardly believe it! The nurse practitioner at our pediatrician's office told us we could expect his symptoms to persist, essentially unabated, for a week up to as much as 10 days. While a slight cough and mild lethargy lingered for another 72 hours, all outward signs of illness were gone in five days.

We credit our son's speedy recovery to Kari's skillful practice of homeopathy. In addition, her thoughtful daily correspondence via e-mail really put our minds at ease. The next time any member of our family is sick, we will call on Kari with the confidence of knowing she will do everything in her power to heal what ails them."

Devin, Richmond, VA, USA

_______________________

Strep Throat Recovery With Homeopathy, Girl age 8

"I called Kari after my daughter had a gone through two rounds of antibiotics to get rid of strep throat. She was still having joint pain, headaches and stomach issues and her doctor had recommended an infection specialist and penicillin. I really didn't feel comfortable doing yet another antibiotic, so I contacted Kari to see what other options were available. I was completely new to homeopathy, but had a neighbor who had spoken highly of it so I thought I would give it a try.

Kari was really good about explaining the benefits and we got her in her first remedy. Within a few days my daughter's symptoms improved! There was definitely some ups and downs, but Kari was wonderful "talking me off the ledge" and I am so glad we stuck with it. Just a month later and she is doing really well and I feel good about her treatment. I know I have a lot to learn, but I am glad Kari was there to help guide us in our first experience with homeopathy!"

Mother of 2, Texas, USA

_______________________

Viral Meningitis and Pneumonia, Adult Male

"We love homeopathy, and we love Kari J. Kindem! This past summer my husband had a rather long acute illness. He was ill with viral meningitis and pneumonia that lasted for almost two months. He missed 5 entire weeks of work. We worked closely with the medical doctors throughout the illness, and they were great, but there was not much they could do for us but offer Motrin/Tylenol for the fever, which was a whopping 104 degrees and lasted for about 12-14 days.

Over the past 5 to 7 years, I have used homeopathy to treat a countless number of things, and it has been such a blessing in our life. We could never have gotten through this really difficult case though, without the expertise help of Kari J. Kindem. We engaged Kari's help early in my husbandís illness and she worked closely with us throughout the illness until we got him stabilized, which was about 6 weeks.

She was intensely engaged with us and prescribed remedies as his symptoms progressed and changed. She was such a support not only regarding homeopathy, but was also a great emotional support for me as I took care of my husband. I truly believe that we were able to avoid antibiotics and a hospital stay (both of which the doctors offered) because of homeopathy.

Our infectious disease doctor was amazed at how well he recovered, for how sick he was. I donít doubt for a minute it was because of homeopathy and some great nursing care! Thanks so much Kari!"

Becky, wife and home schooling mother, Nebraska, USA

_______________________

Whiplash Recovery After and Automobile Accident With Homeopathy

"Both Arnica and Rhus Tox did amazingly with my whip lash symptoms and I am so very grateful!"

Homeschooling Christian Mom of 7, Illinois, USA

_______________________

"You too are one of the most kind compassionate, caring individuals I have come across. Thanks a million for everything you had done!"

Sandra, New Jersey, USA

_______________________

Vaccine Injury After RhoGAM Injections in 6 month Old Baby Girl

"I came to Kari J. Kindem, CFHom because she was recommended by a friend when our infant daughter was suffering with heartbreaking tummy and sleep troubles -- silent reflux which put her in constant discomfort, grunting/complaining much of the day, sour bowel movements, restlessness and sleep issues, tremendous sensitivity and a ton of fear. These things our pediatrician assured us she would outgrow, but I absolutely knew this was not normal and that we needed to find help for our little one.

I am so happy and grateful to say that Kari's work has helped us so much-- our daughter has made so much progress and is feeling much better! In a very short period of time we saw improvements which were heartening, and now we have days during which she is calm and smiling the vast majority of the day. We have even had people comment on what a happy and wonderful baby she is. This is because she is so much more comfortable in her little body, thanks to Kari.

Kari knows what she is doing! We didn't immunize our daughter but Kari kept saying "Are you sure? Did you give her any vaccines? This sounds like aluminum toxicity." but we truly didn't. Well, as it turns out...the RhoGAM shots I was given, because of my RH negative blood type, were full of aluminum. Once we started to detox the aluminum, our little angel started to feel better consistently. Let this be a guiding light to avoid that shot at all costs and trust your intuition. If your pediatrician is claiming it's "normal" for your child to be in pain or discomfort, let your heart inform your decisions. And, when you do Kari will be there to back you up. It is never "normal" to be in constant discomfort.

I am so grateful we found Kari and will forever be thankful for the difference she has made for our family."

Chelsea, Mother of the Baby Girl, Texas, USA